Directed by Guy Nattiv –
After spending the day shooting guns and relaxing at the lake with several white supremacist friends, Jeffrey and Christa head home with their young son Troy. Stopping at a grocery store, Jeffrey is irate when Jaydee, an African-American man, is friendly to Troy, and Jaydee's innocent act results in bloodshed.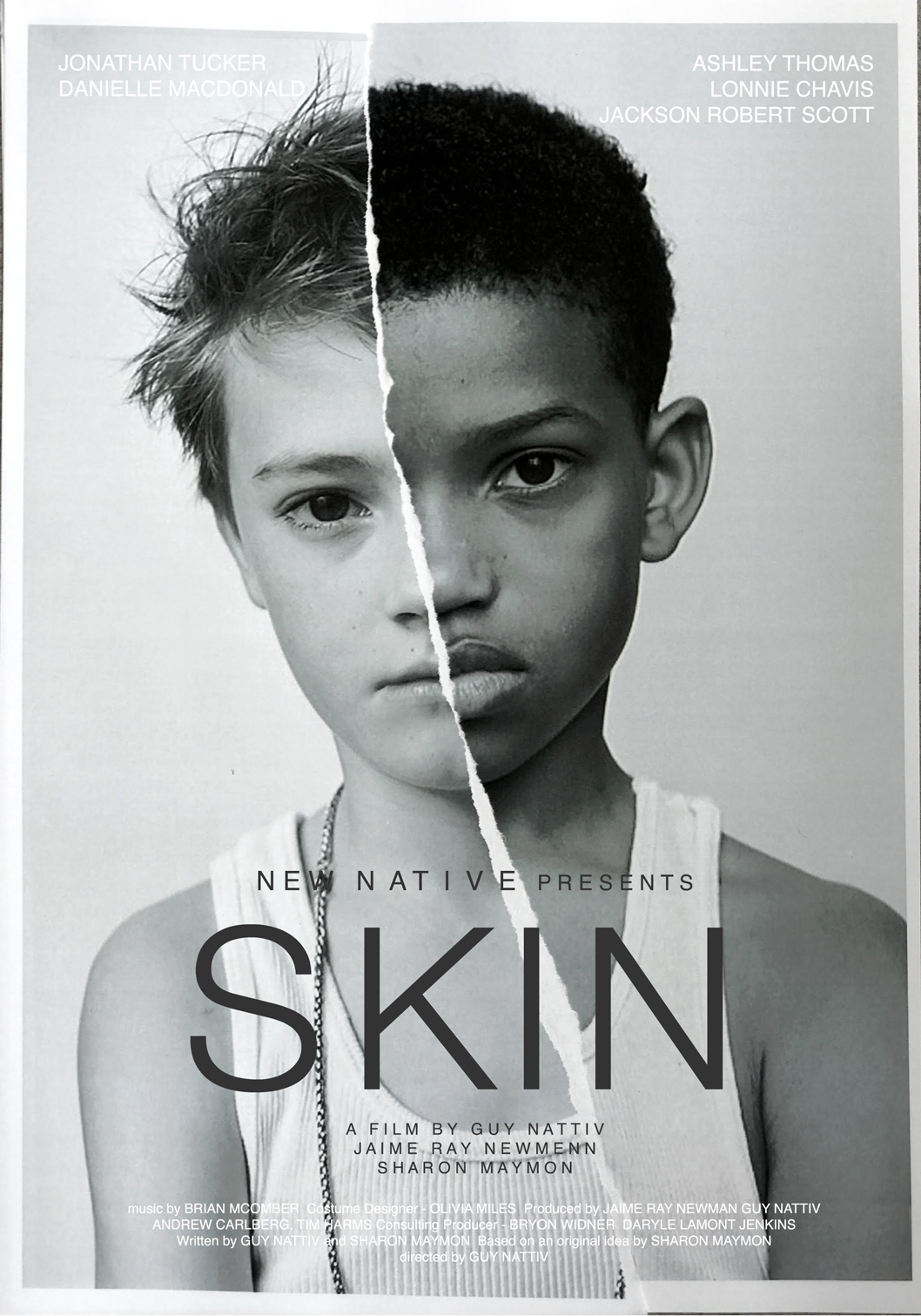 GFM: Skin confronts the issue of racism in a completely unique way with a powerful ending that demonstrates how the cycle of teaching our children to hate can backfire on us. Can you talk about the film's success and also how its message is resonating with audiences?
Guy: Well, first of all, thank you for the compliment. We only showed Skin at the Academy screening here in the United States and the response was very, very powerful. I come from a troubled country myself that is affected by racism and the problems between Arabs and Jews, but then I moved to another troubled country for four and a half years. When I did that it was before Trump got elected, and while I was editing this film Trump did get elected and then Charlottesville happened. When I made the short it was kind of a vehicle for my feature because nobody wanted to give us money to make the film. They said, "Oh, it's just a small thing in the U.S. It's nothing really, you know, it's not a big thing. It's just a couple of neo-Nazis." Nobody really understood the danger of the extreme hatred and right-wing in America and I think that after Charlottesville and the incident with the synagogue, people started to understand the dangers of racism and hatred in this country. Not only toward Jews but towards African Americans, foreigners and the LGBT.
When we screened the movie abroad people's reactions were very strong. I think that Europe is suffering from the same thing. We just came back from the Berlin Film Festival with the feature and the reaction was crazy. It was really insane. People understand that it's a hot topic and that it's a subject that bothers a lot of people and they respect that filmmakers are taking a jab at it. They're doing something that's worth talking about. Look what happened after Vietnam – the amount of films and movies that were done after that. So, I feel a kind of responsibility as a filmmaker to do something important that will evoke conversation.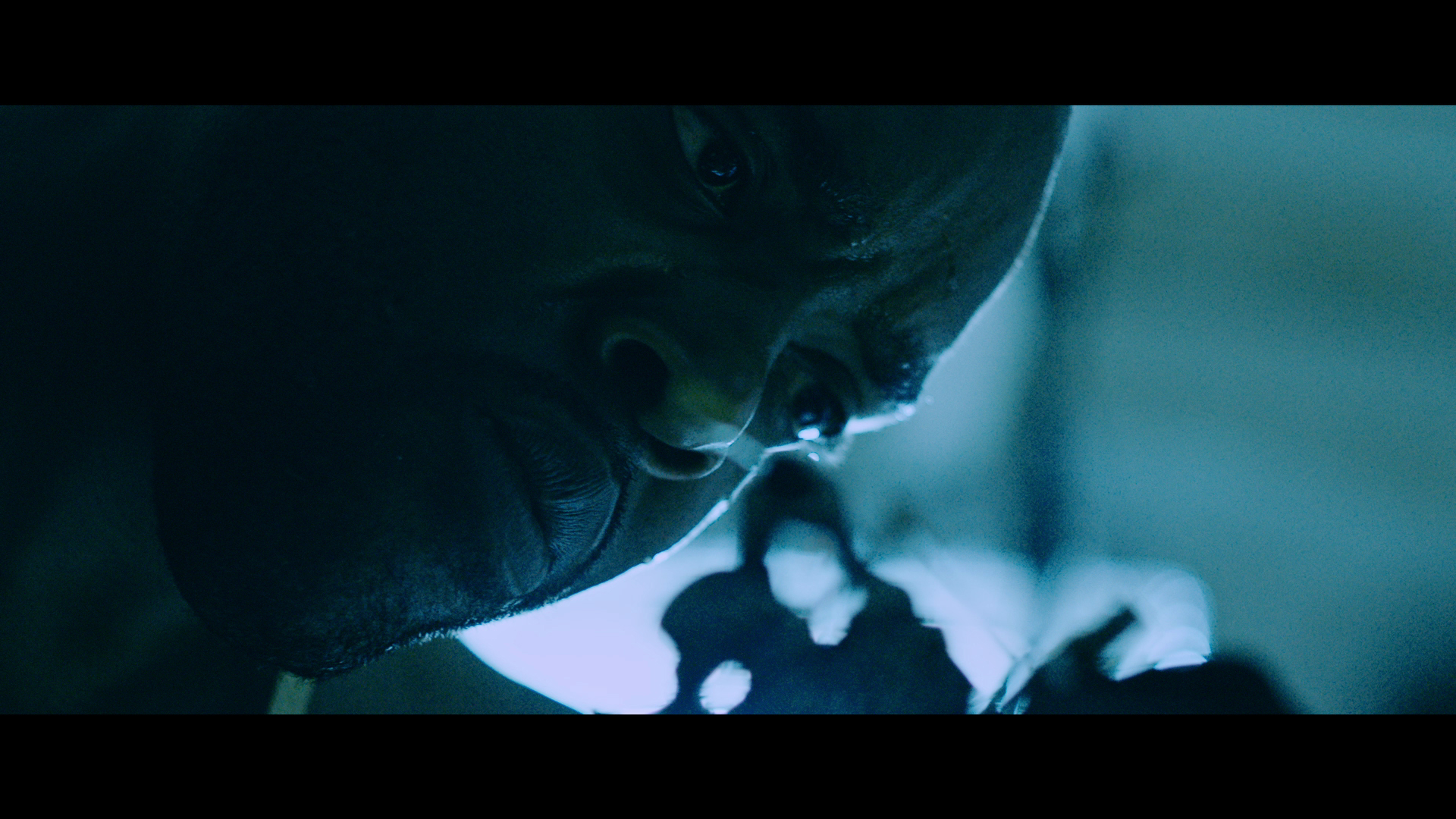 GFM: Of course this film will resonate with people who already know that racism is wrong and agree with the sentiments you are putting forward, but have you considered the people who are racist and whether they could be moved to change by watching the film?
Guy: Sure, and that's why folks just signed on and bought this film and they will play it all over America. We need to spread the screenings and show teenagers and students because it's all about education and what we should teach our kids.I have a four month old baby and I ask myself what kind of world I am bringing her into. For me, it's not only about those skinheads, it's also about ISIS and Hezbollah and crime gangs. The kids that they're recruiting are brainwashed from the age of 10 upwards, and that's what happened to Bryon Widner, the protagonist of my feature. They become this monstrous machine that is very hard to tame and make into a better person. And that's what the article I read in a newspaper was about that evoked this story and made the short happen. It was about this neo-Nazi skinhead from Arizona who taught his son how to shoot Mexicans who were crossing the border. He completely brainwashed him. And one night this father came home drunk at 4am and the son thought he was an intruder and shot him in the head with his own gun.
GFM: Can you talk more about how Skin, the short film, has opened the door for Skin the feature film?
Guy: When I moved to the States four and a half years ago I read this article about Bryon Widner, a white supremacist, and started working on a feature script about him, but no American producers wanted to hear anything about making a movie about a skinhead Neo-Nazi. They said, it's a kind of random thing that nobody really cares about, and most of my feature films, my Israeli feature films, were shorts before because for me they're a kind of a vehicle, a muscle that I used between features to prepare myself for the long run, for the marathon. They also allow me to try things and understand the visual aspect of the feature and narrative. So I decided to do the same with Skin, the feature. I decided to develop it into a short film together with my wife, Jaime Ray Newman, and that's what I did.
My friend, Sharon Mymon, who is a screenwriter and filmmaker from Israel came up with an idea regarding the short – a brilliant idea and we joined forces. We wrote it over the weekend. I hadn't worked with American actors and producers before but I wanted to try that before diving into the feature, and also to recruit money and actors because I didn't have access to that previously. So we did the short and immediately after it was ready I sent it out to producers including Oren Moverman, who is the producer of the feature. Once he saw it and read the feature script he was in. Another one of the producers, Celine Rattray, also brought on another two amazing producers. We became one family and that's where Skin the feature started to happen. But Skin the short has had a life of its own, especially being nominated for an Oscar.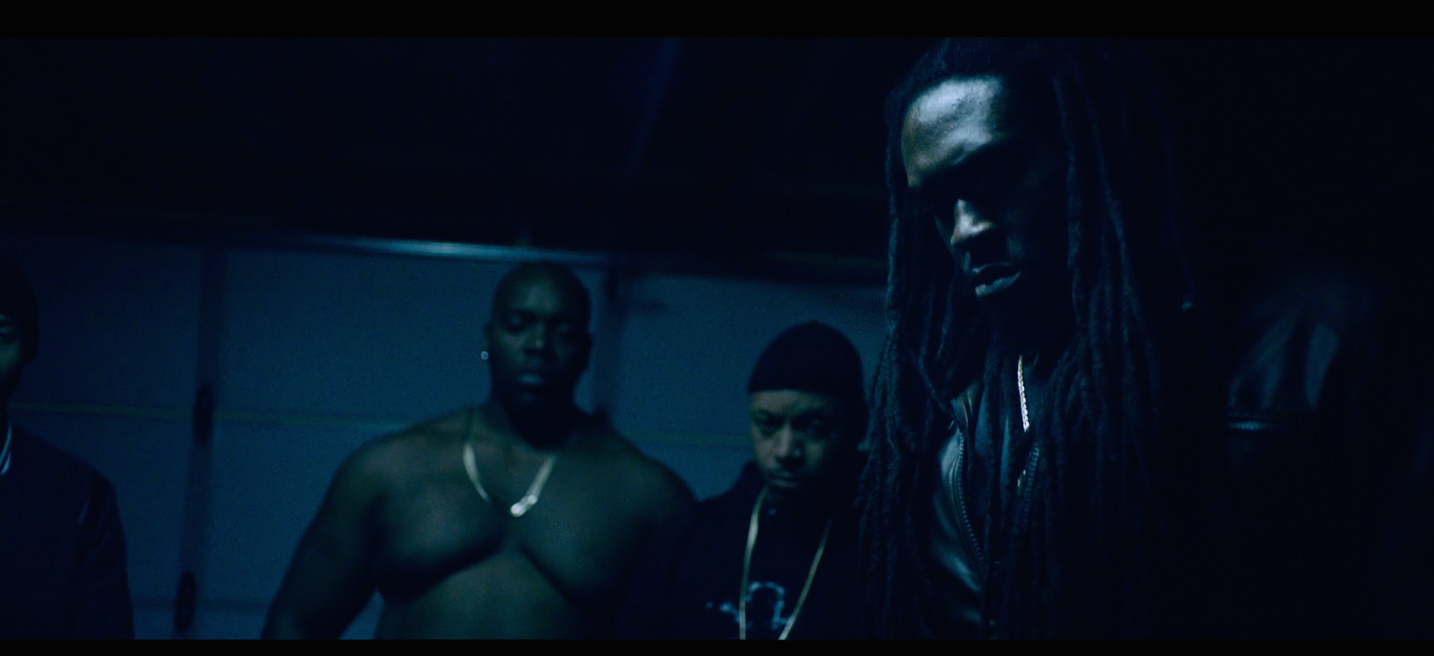 GFM: So, you mentioned your wife also being your producer. That's fascinating. Can you talk about your collaboration together on this film?
Guy: Yeah, I would love that. My wife and I met in Israel seven years ago. We started this long distance relationship between Tel-Aviv and Los Angeles. It was not easy but love conquered all. We decided to start working on this feature together. She became a producer on her second hit. Then she and I found Brian Widner in New Mexico and we flew there and met him. She also helped produce the short, which we put all our time and retirement money into. I'm so lucky to have her as my love. We struggled for years and years to bring babies into the world and were so lucky to have our first baby girl, Alma, four months ago. Everything kind of bloomed at the same time. It was the birth of a baby and the birth of two movies in the same breath.
GFM: That's beautiful.
Guy: It doesn't work for everyone but it's worked for us to be married and also to work together as professional partners, which we do fabulously.
GFM: Your career is largely made up of short films in Israel, so I assume you have a special place in your heart for the short film format. Can you talk a little bit about short films and your feelings about them in your career?
Guy: Yeah. I started my career with a short film called The Flood. I think that a lot of filmmakers, great filmmakers that I adore, still do shorts. You can see this format is a concept and a form of cinema a lot of filmmakers use because it allows you to try stuff and to deeply understand what you want to tell in a feature in a short time. I think it's a challenge and once you crack this challenge it's amazing that in 10 or 15 minutes you can tell a story. It forces you to understand exactly what you want to say. But then again, you have films that are only good at 20 minutes.
I grew up on shorts by Andrea Arnold. Let me say, Wasp is one of my favorite short films. Look at what happened to Wasp and how she developed it into Fish Tank. There are a lot of amazing examples. You can also pick a hard subject that wouldn't get the financing for a feature. People nowadays also have more tolerance to see something short rather than a whole feature. Every episode of Black Mirror is like a short film. I felt like Skin easily could have been one of those entries in Black Mirror or Twilight Zone. I think that the short format will always be alive. It's only going to get better and better. And thank God that film festivals and the Oscars have this category.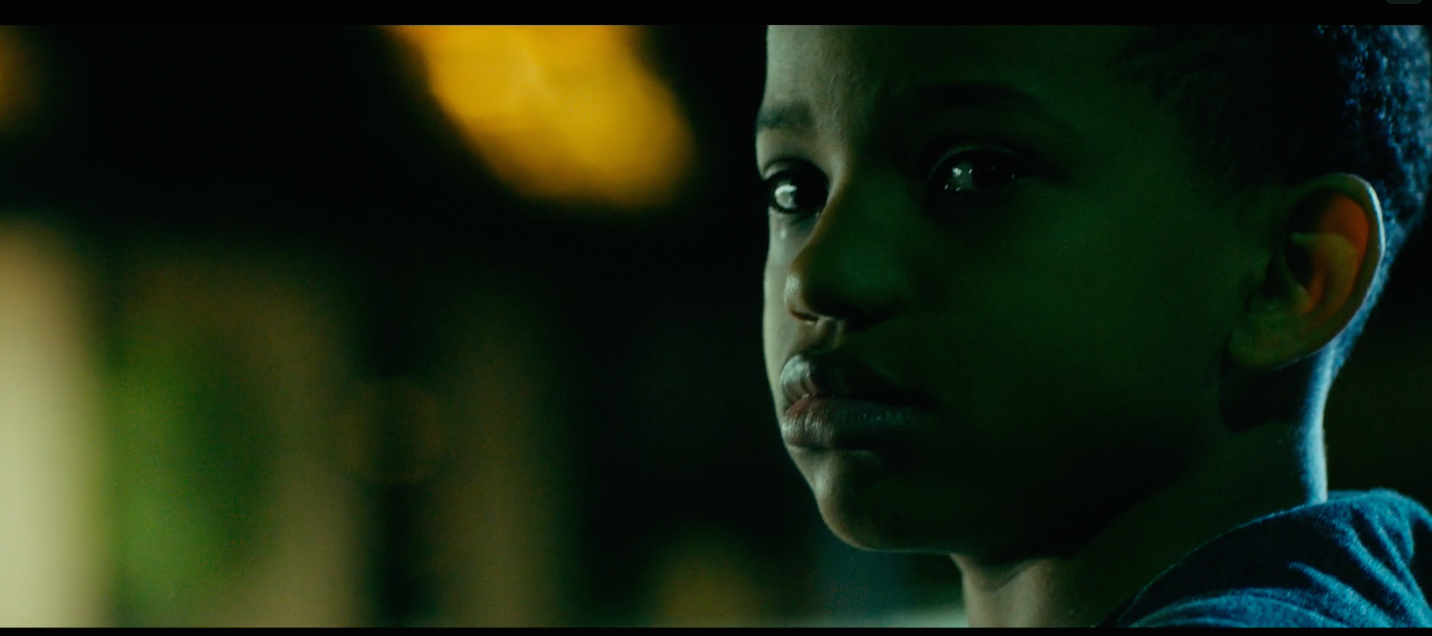 GFM: Absolutely. Well on that note, what does the Oscar nomination mean to you and to the future of this film?
Guy: It means the world to me. I'm still digesting it because I'm in it so I think that only after the Oscars is over, will I understand the impact of what I'm going through. I am so in awe and lucky to be part of this amazing ride. I think it will allow me to tell my story and not to compromise my art for future projects. When I came to the United States a good friend of mine who lives in Israel gave me a photo of the quote from Isadore Duncan saying, "You were once wild here. Don't let them tame you.", which means I don't want to give up my art. I want to do stuff that is important to me and I want to keep the truth and the song in my soul pure in my creation in the United States I'm so overwhelmed by how lucky I am to be part of this amazing group of people who are showing such fascinating and important short films. So I'm super, super happy and very inspired by people around me.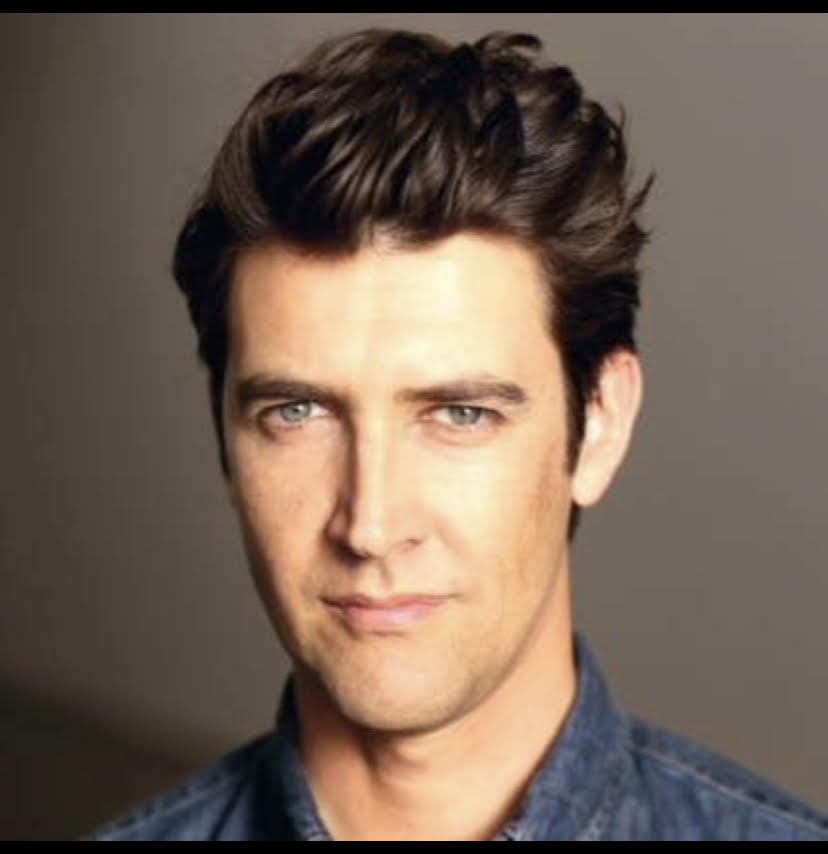 director Guy Nattiv