Directed by Marianne Farley –
Elderly Marguerite is cared for by kindly nurse Rachel and the two become friends. As the lonely Marguerite learns more about Rachel, feelings from her youth resurface, prompting her to examine and accept her past desires.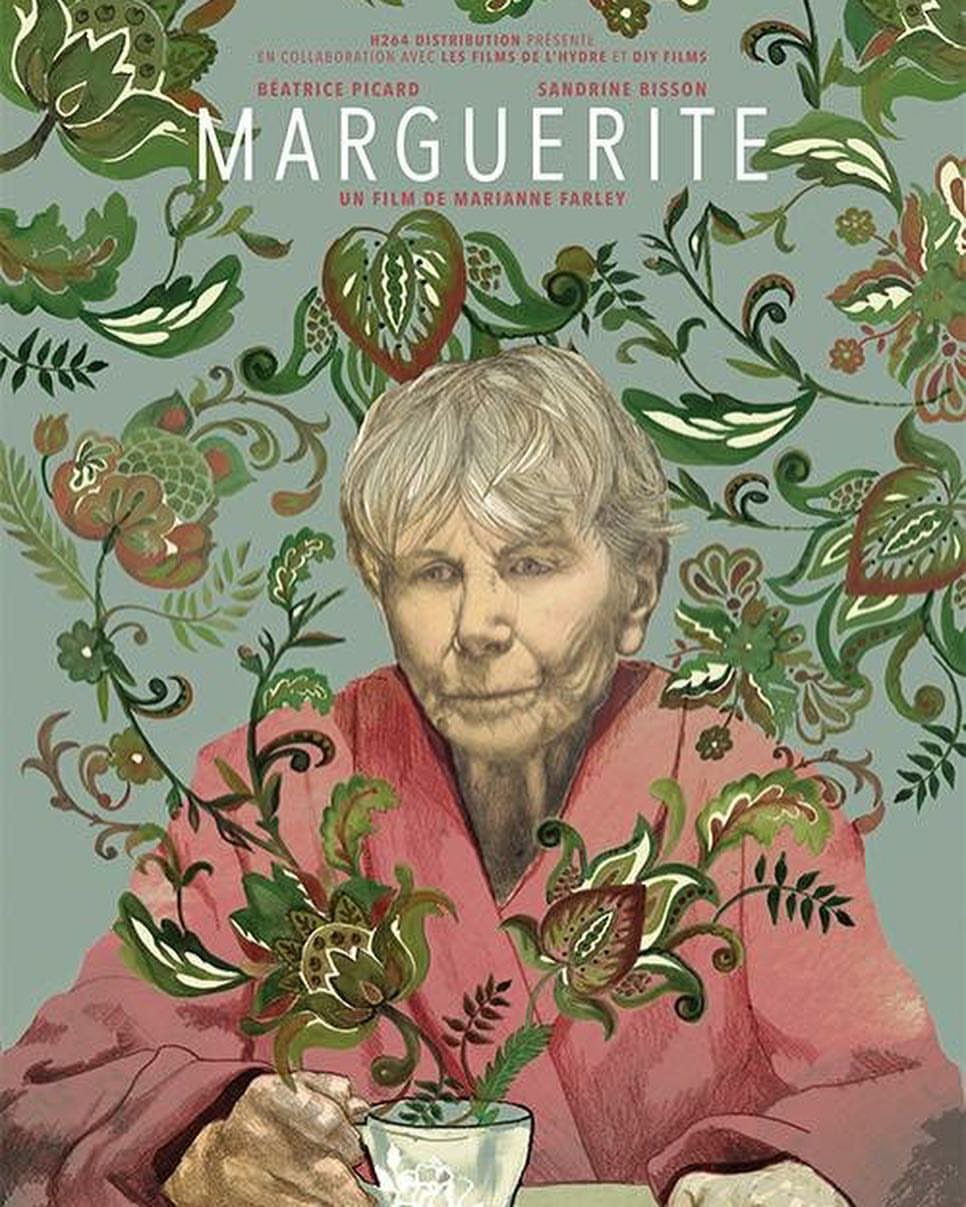 GFM: Marguerite is a very tender film. How did the story come about?
Marianne: The story of Marguerite is a mix of a few things. I considered how my grandmother did not have the same opportunities that I had to express herself in the way she would've wanted to, as well as women's rights, and how sexuality has opened up for women and men. I have to say, not just women. I guess that the starting point was realizing how fortunate I was to have been born in the 1970s, not in the 1920s. In talking with my grandmother, I felt like she had a lot to teach me and I was wondering if she would have been better off having been born at a later time as a woman.
Then the whole LGBTQ aspect of the story came afterwards, but I was interested initially in the difference between my grandmother's and my generation. After that I started thinking about how the LGBTQ community has gone a long way since the 1950s and 1960s. Homosexuality was illegal in Canada until 1969. I was also moved by the idea that this older woman could see herself in a younger version of the life that she could have had, had she been born at a later time.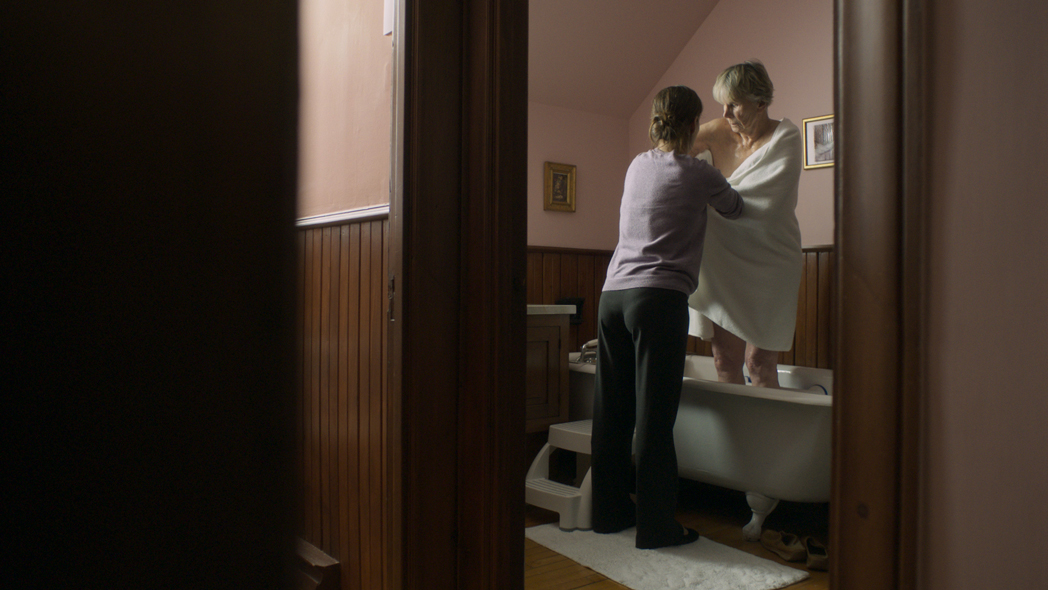 GFM: What do you find interesting about the age difference between your lead characters Marguerite (Béatrice Picard) and her carer Rachel (Sandrine Bisson)?
Marianne: Well, you know, just working with Béatrice who is the extraordinary actress who plays Marguerite, just seeing how free she is at her age and how she doesn't have the same hangups that we have when we are younger, about her appearance for example. It feels like the older you get, the more you appreciate life. And in a way, Rachel learns that from Marguerite as well. Both women sort of learn from each other and evolve in the relationship and friendship they develop throughout the story.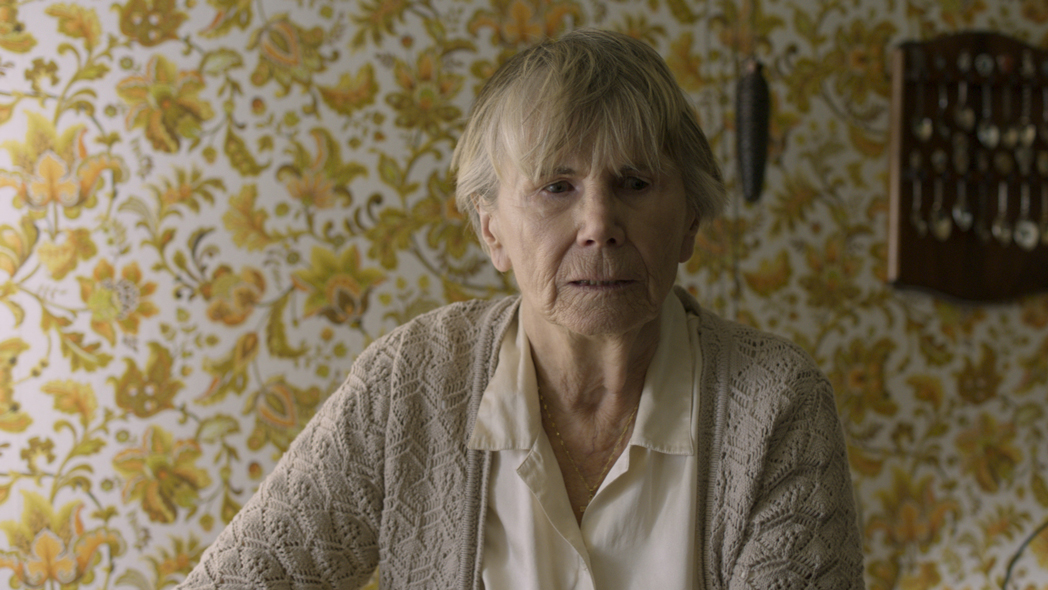 GFM: How did you cast the actors and how did their dynamics develop on set?
Marianne: I actually wrote the part for Sandrine. She's a good friend of mine and I wanted to see her play something more vulnerable and softer. I wanted to see her play something that was closer to who she is in real life because she usually plays louder and much more extroverted characters. And with Béatrice we offered her the part a little bit later on in the process because it was really hard for me to cast the right person. I had a very specific idea. Béatrice had the perfect amount of vulnerability and strength and she is a superb actress. She was courageous, open and very generous with me.
Neither of them had ever met, but they knew of each other because they're both pretty famous actresses here in Quebec. And the first time they met the chemistry was there right away. What I love about working with actors is finding and exploring different nuances with them. My number one goal with this film was to see how far I could go with these two magnificent actresses.
GFM: The film was very carefully contained within Marguerite's space. Could you talk about the production design?
Marianne: Well, the production design was actually inspired by my grandmother. She had wallpaper in her kitchen nearly the same as the one in the film. I actually even went to my grandmother's place and borrowed half of her apartment to help out with my production designer. So yeah, I had a very particular idea about what I wanted because Marguerite is a woman who travelled a lot. She was a stewardess, so she travelled a lot and had souvenirs from all the different countries that she visited. It was really important to me that her house was also a character. It's where all her secrets are hidden as you see in the photo album. It was a lot of fun to just make that come together with Mélanie McNicoll, who is the amazing production designer that I worked with.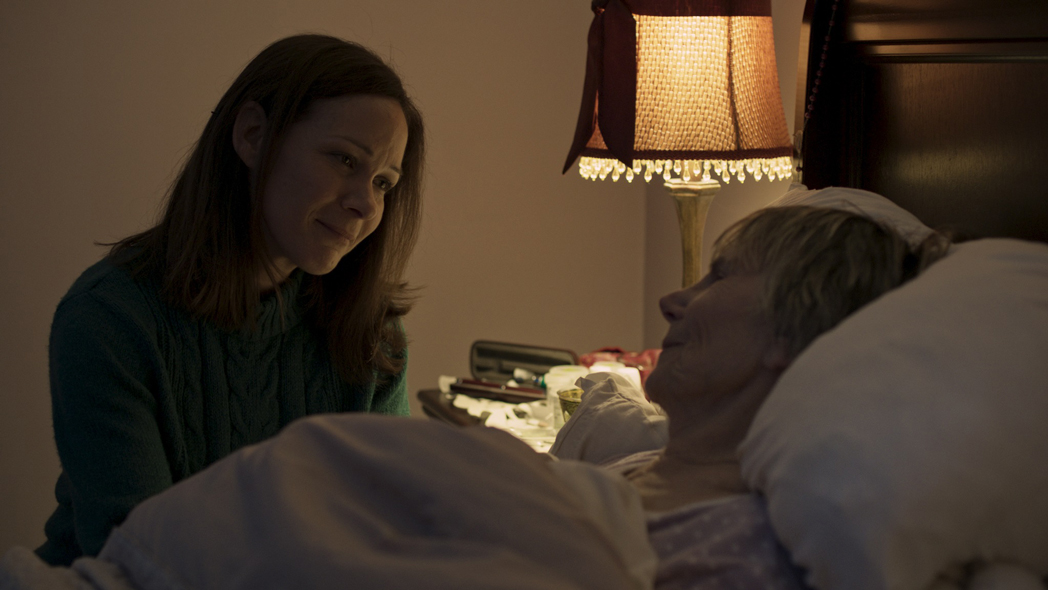 GFM: What do you enjoy most about the short film format?
Marianne: I think for me, short films are really about freedom. I think short films allow you to try things out. They allow you to take one moment in a character's life and put that forward and make it into this little bubble. It's like this moment in time that you sort of freeze and dive into. I love short films. I think they're amazing and I think they're really hard to do. We're used to the feature film format, but I think short films are a different kind of art altogether.
GFM: Were there any particular challenges with making this short film?
Speaker 2: Well, just in the writing. The first few drafts I had of the story had much wider character arcs. So Marguerite started off as being really emotionally closed off, and then Rachel was as well. Then the friendship developed and at one point I realized I was writing a feature film. So I had to simplify everything and make sure that it was clear where the story starts and where it ends, without making it too wide. However, I also wanted to show the passage of time. So finding the right way to show that it's a different season through the clothing or just the light was important. There's one scene where she looks out the window and it's snowing. That morning there was no snow on the ground and I really needed it to snow. Then about half an hour later it started snowing and it was magical! And because Marguerite's illness develops and her health declines while the friendship evolves – it just solidifies – we needed to feel that from the first to the last scene almost a year had passed.
GFM: How have audiences responded so far?
Marianne: It's been astonishing. I've been getting emails and messages from people telling me that at the end of the film they're crying. I think it's moved a lot of people and that's really satisfying to me because I originally made this story because I was moved by it. I think that's what you do as a filmmaker. You put stories out there that are close to who you are and close to your sensibilities. So to realize that this story moves other people as well, and people from the LGBTQ community and people who are not in the LGBTQ community, is wonderful. I think lost love is regret, compassion, empathy. Those are all themes that human beings are going to be moved by and feel.
GFM: What was the moment like when you found out you had been nominated for an Oscar?
Marianne: Oh my God! That moment was just completely surreal. I don't think I'm going to realize it completely until February 25th, the day after the Oscars, and then I'll go, "Oh my God. What just happened?" It's amazing. And you know, there's another Quebec Oscar-nominated film, Fauve, and we were all in the same office and waiting to see if we were nominated or not. I was really hoping that it was going to be both of us or neither because it would have been really hard had Marguerite been nominated and not Fauve, or the other way around. So this was like the best scenario possible. So I saw Fauve come on first and then I saw Marguerite and it was just a magical moment!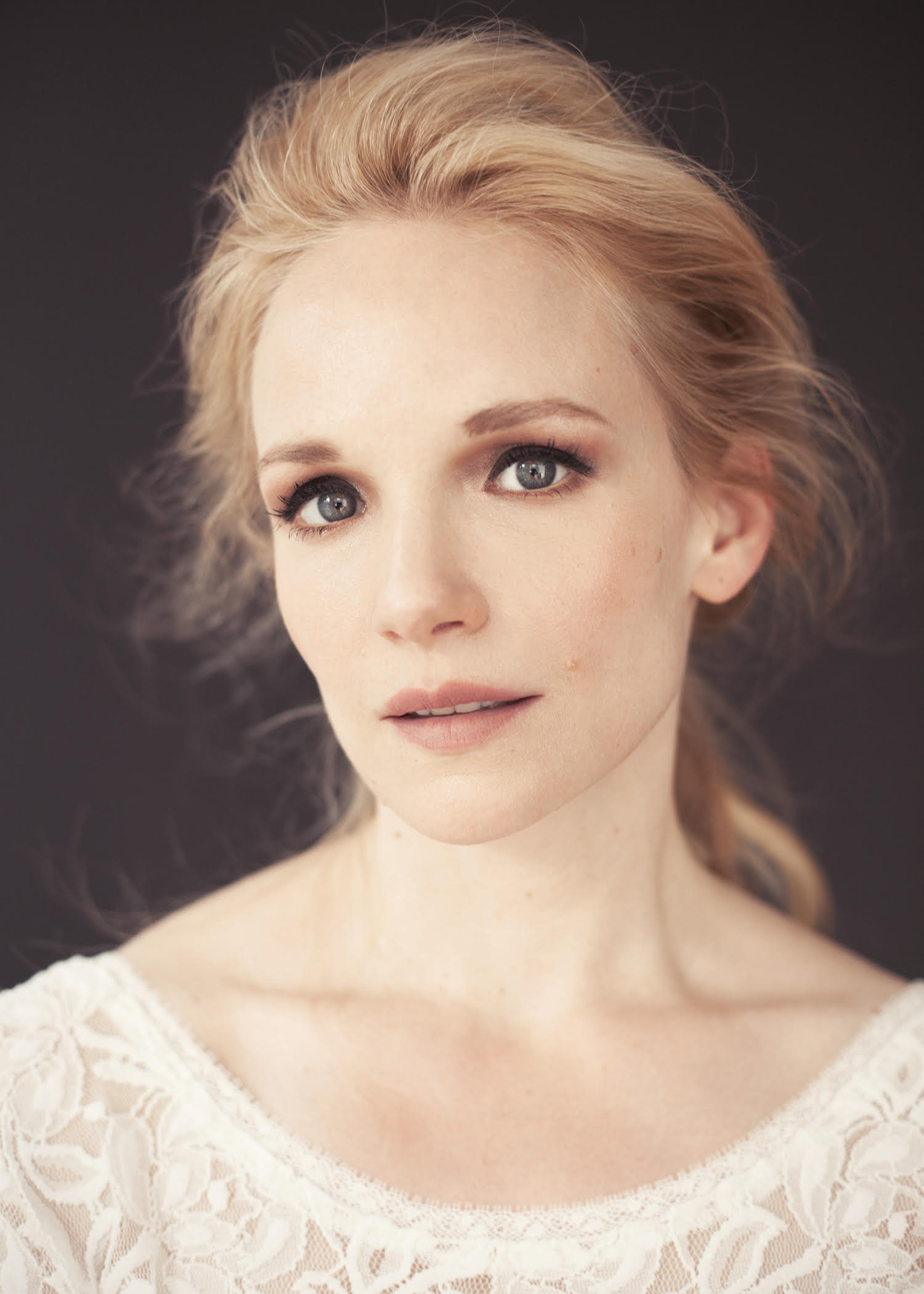 director Marianne Farley