Directed by Grzegorz Molda –
Marta works at her father's automobile repair shop. After her boyfriend is arrested, Marta is faced with a difficult choice: to stay loyal to her father, or to do what it takes to get her boyfriend released.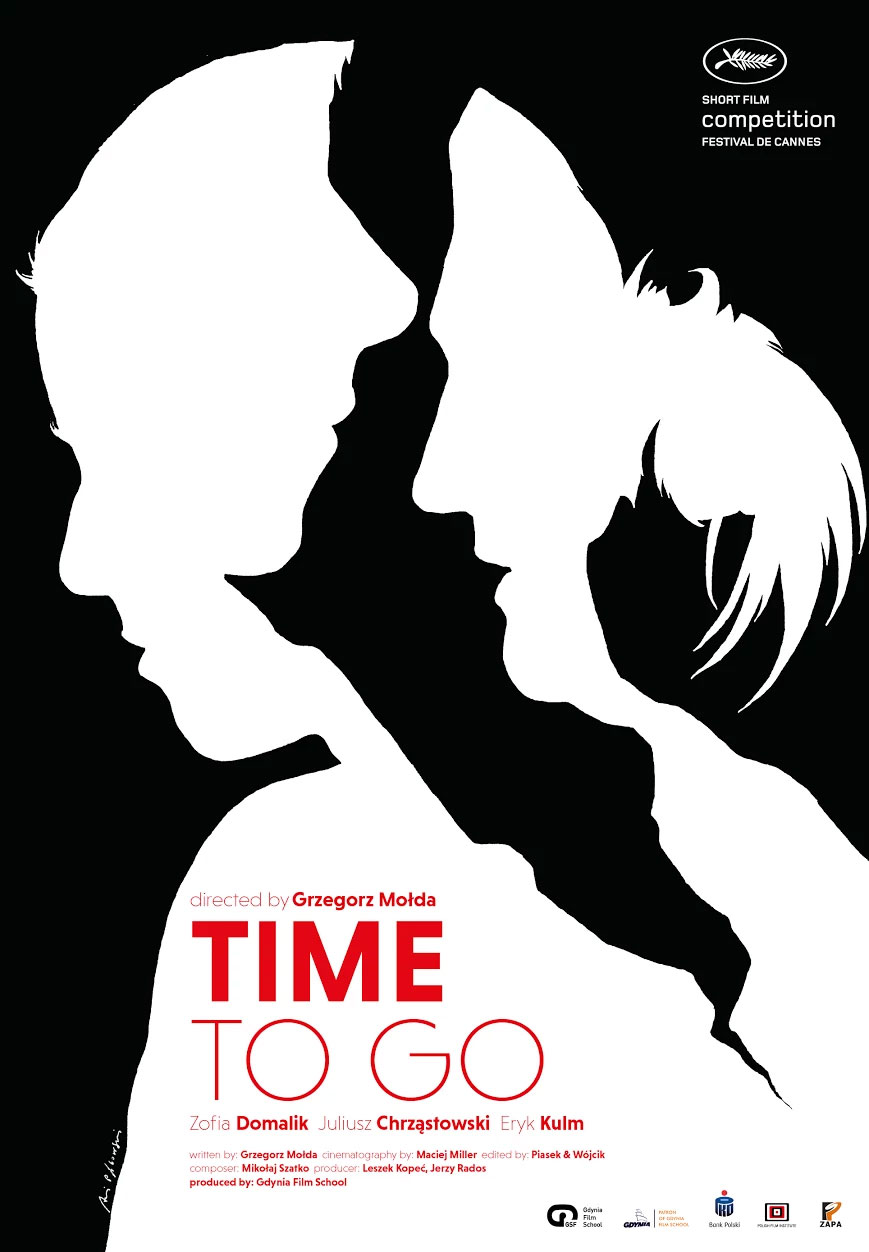 GFM: For our readers who have not yet had a chance to see Time to Go, please would you introduce the film and talk about where the inspiration for this story came from?
Grzegorz: Let me first of all thank you for inviting me to talk to you. I wanted to make a film with the main character forced into a corner – every choice is a bad solution. I was curious how the character would behave in such a situation. It may result from my fascination with films with characters entangled in very tense, insoluble conflicts.




GFM: The film is an incredibly hard-hitting drama due to the various cool and foreboding tensions amongst the characters. Could you talk about the casting process for the film and your experience of working with your actors?
Grzegorz: The film is indeed based on relationships, mainly between three people. It was important for me to highlight contradictions. For example, the main character, Marta, is both delicate and incredibly strong and determined, which makes it easier for her to make difficult decisions. It was a difficult process for the actors and for me as well. We spent a lot of time rehearsing, analysing the screenplay and various ways of acting. We didn't improvise, but rather wanted to have various versions fixed already at the stage of screenwriting.
GFM: The film's visual style and colour palette equally enhance the grim conflicts and atmosphere, as the drama takes place in an automobile workshop, prison and outdoors in grey Poland. Could you comment on this and your production designer's intentions for the film?
Grzegorz: Image post-production showed how flexible the material is. There were a number of ideas. We decided to create the atmosphere you are talking about, to focus on colours and energy typical of a car workshop with all its mechanics, dirt, grease and oily, tired skin. I have to admit we hadn't thought about the colour at the beginning of our work and we only started working on it during the editing stage.
GFM: As you made Time to Go while studying at the Gdynia Film School in Poland, what impact has the school had on your approach to filmmaking and do any of the great Polish directors influence your work?
Grzegorz: The two years I spent at Gdynia Film School were full of intense work. We had a lot of workshop classes, many inspiring lecturers, and – what's also very important – we've developed fantastic friendships. Every single member of our student group was different and I could learn new things from each of my friends. Although Polish filmmakers and films are deeply rooted in my heart, I wasn't inspired by any particular filmmaker while making Time to Go. However, it was the artistic work of Andrzej Żuławski and Grzegorz Królikiewicz that inspired me to go to film school.
GFM: To what extent would you say Time to Go reflects a certain Polish sensibility of life and the way in which Polish people interact with one another?
Grzegorz: I was born and raised in Poland, surrounded by Polish traditions and ways of thinking. However, in Time to Go I tried to present characters in a more universal way, without any political or geographical context. I don't know if it is possible, though. I personally don't feel comfortable when trying to define the nature of Poles. It's a very delicate issue that I often don't agree with or don't understand at all.




GFM: How do you feel about Time to Go having been selected to compete in Cannes and what are you hoping to gain from the experience of attending the festival?
Grzegorz: This is a special thing for me. Time to Go is my first film and at the same time the career start I've always dreamt about. I still can't believe this is happening. I'm so happy that I will have the opportunity to meet filmmakers from all over the world and take a look at different approaches to cinema. It will be a huge filmmaking lesson for me. I wish that it would also turn out to be a great motivation to make new films!



director Grzegorz Molda