Directed by Juanjo Gimenez –
Parking lot security guard Luna is bored with her uneventful daily routine but a call about a customer complaint leads her to discover how the night guard, Diego, alleviates his boredom. Soon the pair develops a relationship by communicating through the garage's CCTV footage.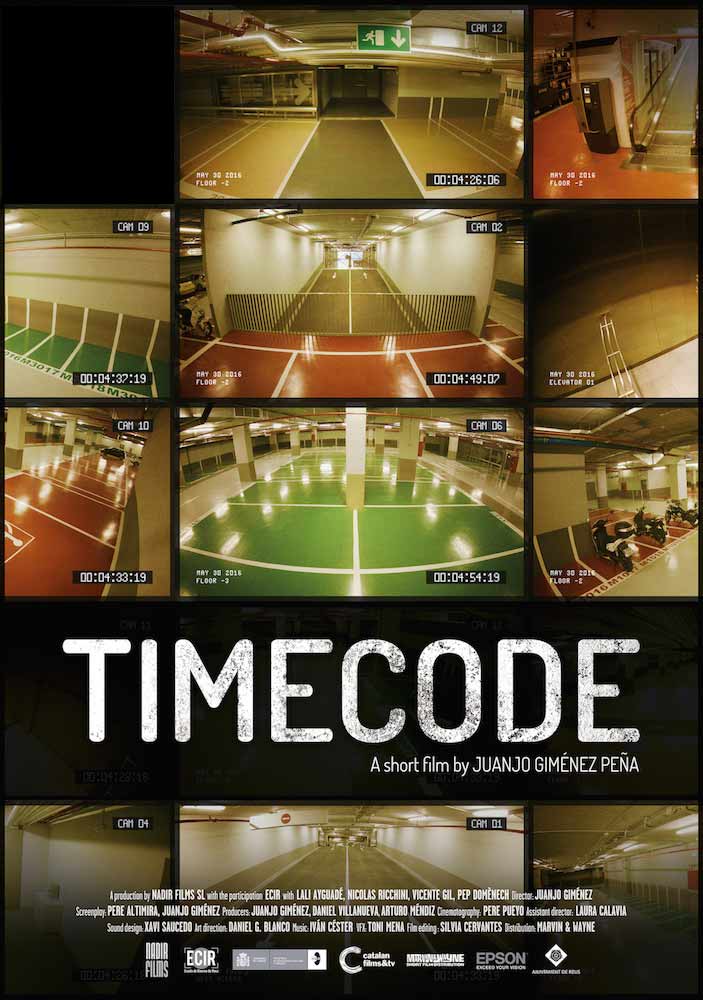 GFM: Most of our readers will not have had a chance to see Timecode yet, so can you please introduce it in your own words?
Juanjo: It's a short film about secrets, and it's based on a situation that happened to me when I was working in an IT Corporation twenty years ago. When some of my co-workers discovered I was a scriptwriter, they used that information against me, so based on my personal experience, I wrote the script with my usual collaborator. After the initial idea, we changed a lot, but the main concept is about the secrets of two guards in a parking lot.




GFM: In today's technological world, many people are finding it easier to meet people and interact online than to do it in person. Was the film influenced by this idea at all?
Juanjo: Of course, but I think there's something more important than that, which is that people who possess a lot of talent spend their lives without profiting from it. Of course there are the screens – if you're walking down the street nowadays you'll see people watching their screens all the time. Recently I saw footage of people in the '90s – they were walking in the street and watching each other. Now, it's almost impossible to see that in our cities. So yes, we're interacting with screens more than people these days.
GFM: Can you talk about working with the dancers, and how you approached choreography and staging?
Juanjo: Here in Barcelona we have a lot of movement and dance. There are many prestigious dance companies and I did my research, looking for good dancers. We chose Lali and Nico, who are also actors. They didn't have experience acting for film – this was their first time acting in a narrative piece – but they were really great.




GFM: You've been making shorts for twenty years. What is your opinion of short films and how does it fit into the film industry?
Juanjo: I can talk about my experience here in Catalonia, where I live. It's a constant fight trying to gain exposure for our films. I think it's difficult to get short films out of the ghetto of festivals or specialized websites online, so it's difficult to get film audiences into short films. I think it's the same all over the world. For example, for me, Cannes is a great opportunity to show short films to a larger audience. I've made eight or nine short films and some were successful at festivals, but I know that a lot of people don't have access to these shorts, either at festivals or on TV. Here in Spain it's impossible to have a program about short films on public or private TV, so it's very difficult. We have to expand the short film audience.
Here we have an association of short filmmakers that I'm part of. We are trying to take action in order to expand this audience, and we are trying to talk to TV channels and institutions here in Spain. We've had some success, but it's a constant fight.




GFM: Going back to your twenty-year career, where do you go for ideas and inspiration?
Juanjo: I've made a lot of short films about football. Maximum Penalty, Indirect Free-Kick and Rodilla were about football. I have two or three more projects about football, but I don't want to be known for specializing in football films. I'm a teacher in a small film school in Reus, Tarragona here in Spain. Every year the students are involved in making a short film at the end of the semester and they chose Timecode as their project. We had to make the short film in two or three weeks so we had two or three meetings with my usual scriptwriter. I have had this idea buried in a notepad for eight or ten years, but I don't know where my ideas come from. It's a mystery to me.
GFM: Congratulations for winning the Palme d'Or in Cannes! Would you talk a little bit about that experience?
Juanjo: The experience was amazing! I remember the official screening clearly. It was the first time the film was shown with an audience and the rest of the screenings were dramas or even tragedies, and ours was the only comedy in the pack. I remember the moment the audience started cheering and clapping. I was really surprised. And when we won the award, I thought it wasn't for us. Normally juries react differently to audiences, so it was a great surprise to receive that recognition. Since then, the film has done very well on the festival circuit. It's won about 75 prizes, so it's really crazy to finally receive an Oscar nomination. I am preparing for another project, but for now this is a full time job.
GFM: Travelling to the various festivals around the world and playing the film to different audiences must be interesting. What sort of feelings do you get from the audiences and what have some of the individual reactions been when you talk to people about the film?
Juanjo: I think what I learnt is that the film deals with a universal issue because we have shown the film in Asia, Korea, Japan, Africa and Latin America – I think every part of the world – and people have responded well. Considering it has no dialogue and it's mainly dance and communication between bodies, it can be easily understood by any audience. Since I have shared the experience of watching the film with audiences so many times now, I focus my attention on their reaction and I see that audiences from all over the world enjoy it, which is really amazing.
GFM: What does receiving an Oscar nomination for your short film mean to you?
Juanjo: When you are making a short or feature film, you are never – at least in my case – thinking about recognition or prizes or awards. You are doing the best that you can and putting in a lot of energy and effort. I remember the moment that we were nominated. I was with my family and some of the team. It was a great time because normally with festivals, I am alone or with my co-producer, and you enjoy the process by yourself. However, this time we went to a bar near our neighborhood and we were out with about a dozen people. Our families and friends were waiting for the nominations and when we saw the list, there was an explosion of happiness! It was really special that we were able to share and celebrate the moment with family and friends.




GFM: That's great! And once all the craziness of the Oscar ceremonies is behind you, what are you looking forward to? What's next for you?
Juanjo: It's like a landmine. On the one hand, this is absolutely great and I am looking forward to some of the team members arriving soon and attending the ceremony, but I think that after that I am eager to go back to work and make another film. It's okay to celebrate, but I'm hoping that after the ceremony – whether we win or not – I am able to start working on another project really, really fast.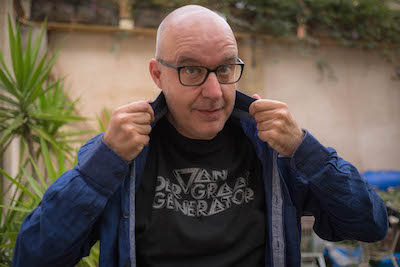 Directed by Juanjo Gimenez