Directed by Kristof Deák and Anna Udvardy –
Young Zsofi is having a hard time fitting in at her new school, and her distress grows when the choir director treats her cruelly despite her love of singing. Along with her friend Liza, Zsofi investigates the revered teacher in an attempt to reveal her true nature.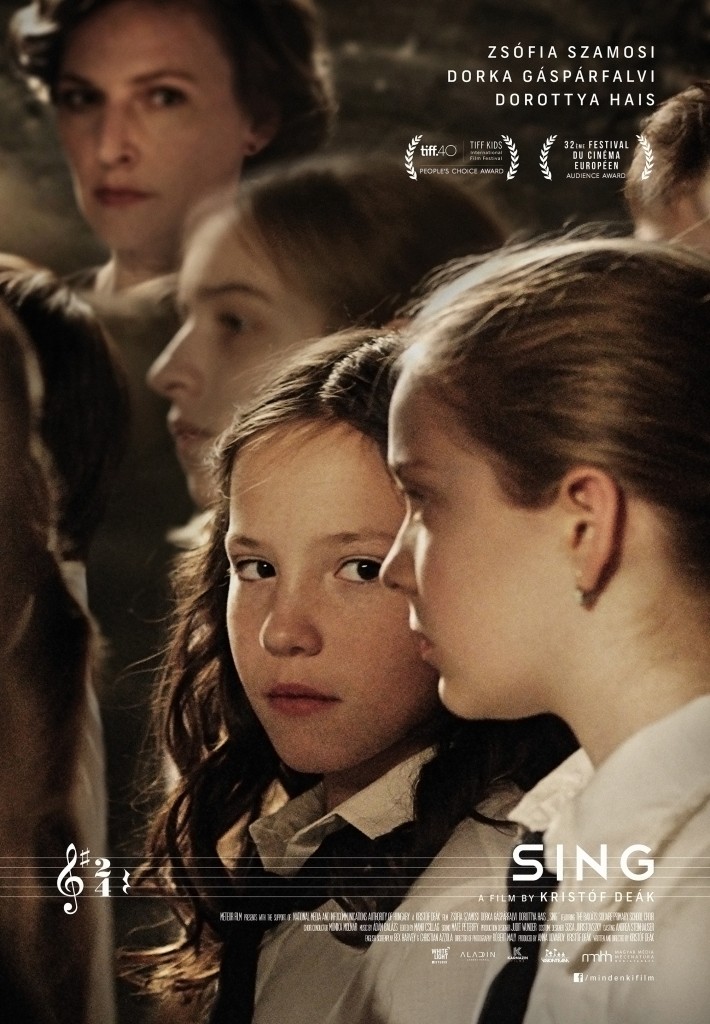 GFM: Our readers love to hear about the origins of stories. Where did this wonderful story come from?
Kristoff: The original idea for the project came from a story I heard from a friend of mine. She and I used to be flat mates in London. She's originally from Sweden and I'm from Hungary, Budapest, so it was a case of two different countries meeting in a third country. She told me about her childhood experiences. She switched schools when she was about 10-years-old and in her new school there was a large and famous choir, which she asked if she could join. She was told she could and that anyone was welcome. So, she was very happy to join at first. However, she was soon told in confidence by the choir director that she wouldn't be allowed to sing out loud. So, if she wanted to stay she would have to be quiet. "Just mime along with the others.", she was told.
That really touched me because it's kind of a paradox. You are not allowed to do the very thing you are in the choir for, singing. The interesting part of the story was when she realized after a few months that she wasn't the only one in the choir not singing. It was a choir of about 100 kids and half of them were just miming along. No one even noticed because when you are in a large group and everyone assumes everyone is singing, you don't notice when some are not singing out loud. There was a big scandal when this whole thing was uncovered by one of the students. After that, the choir kind of fell apart, the teacher was fired and the choir was disbanded. Then I started thinking, what means did the kids have to join together and somehow get back at her.
The second half of the story is fictional. I had an outline for the story but I set out to write it with a couple of British screenwriters I used to work with and we developed a first draft. It was set in the U.K. and it was quite different from the final film. We applied for some funding, which we didn't get and we just forgot about it. We just kind of put it away. Then about a year or so later, there was a funding opportunity in Hungary, so I got out the story again and dusted it off. I realized there were a few aspects I didn't like, which I rewrote from scratch. I removed all the 'fat', pairing it down to its essence. That is how I arrived at this version that we finally ended up making in Hungary, using my own childhood as a background. That was easier.




GFM: Would you expand your thoughts on setting the film during the period of your childhood?
Kristoff: The original U.K. version was set in the '90s as well. It just makes more sense for this kind of story to be before the age of mobile phones and the internet. These sorts of things tend to ruin a lot of stories. Also, it's what I know, in part, can evoke a feeling of nostalgia in people around my age in their 20s and 30s. So, I guess that was behind that decision.




GFM: What was your experience with the cast and working with such a large group of children? Dorka Gáspárfalvi is fantastic. I imagine you feel lucky to have found her.
Kristoff: Very lucky, yes. The hard part about working with kids for me was finding them. The actual work itself was really enjoyable. These kids are highly intelligent and very mature. So you can talk to them about the story and nuances of their character, as well as the dynamics between the kids and their friendships. You could talk to them about those things just like you would with a grown-up actor. So, there was really no difference.
In terms of finding them, we looked at 80 professional child actors, who each had some experience on stage or in front of the camera. It doesn't sound like a large number but it's quite big in Hungarian terms because we don't have a huge film industry like in the U.S. And all 80 of those kids were trained and excellent little actors. I had the luxury of choosing from some really talented kids. Then we whittled the number down from 80 to 20, then 6, and then had 3 rounds of auditions trying different pairings. Then the two girls who play Liza and Zsófi just clicked so well. They already knew each other from a few previous productions and since the film they've become very good friends. They attend different schools and have slightly different lives. One of them is a professional diver, the other is an athlete and is actually training for the Olympics in Tokyo. She's the best in the country in her age group. She's really good. The other girl is training to be a circus artist, so that's another really interesting fact. She's super flexible and does acrobatics, although they are both trained stunt people. It never stops! They could be anything they want to be, really, at this stage. They are so brilliant, geniuses!
We also had to find the antagonist character, the teacher. I only considered a handful of actors for that role. I actually had Zsófia Szamosi, the actress who ended up playing this character, in mind from the outset. I was familiar with her from her stage background and had seen her in her plays. She is also fast becoming one of the greatest screen actors in Hungary. The way she approached the role and talked to me about the nuances and layers of the character was really reassuring after simply reading the script. She knew what this whole thing was really about. That was the sign that I had to work with her. I knew that it would be a good collaboration. Then there were the other 30 or 40 kids in the film playing the school kids, classmates and choir mates of the two young girls. They are actually an existing choir, so we couldn't pick random kids and put them together as a choir.
I went around the country and looked at 5 or 6 different options. I ended up picking up this one because the kids were a little bit mischievous, but I liked that. I think it's very important that kids aren't 'too well behaved', soldier-like and mechanical in front of the camera. At the same time, the kids were very lively and sweet, and could be disciplined if we asked them to be.




GFM: It sounds like a great challenge working with that many children, but the cast is really what people respond very positively to. They are all excellent. You mentioned that the film was funded by an Hungarian film grant. It's always interesting to learn about how films are financed around the world. Would you talk more generally about how you put together the financing for Sing?
Kristoff: That governmental grant was specifically for Hungarian short films, but we also received financing from the Hungarian Media Council. They support about a dozen young filmmakers each year to make short films that are similar to mine. I think they received about 100 applications in 2014 when we applied. We were lucky enough to reach the final 12. So, we started making the film in late 2014, finished in 2015 and it premiered in early 2016. A lot of European countries have similar funding schemes for short films. I'm extremely lucky to have received this opportunity. While there are some opportunities in the U.K. as well, there are an insane number of talented people applying for the same kind of projects. I had it easy in Hungary.




GFM: Typically, the U.S. does not have those type of funds. Europeans seem to support short films much more strongly from a foundational perspective.
Kristof: I've had some success with grant funding in the past. It's not easy to get it, but once you receive it, it's usually a decent amount of money to cover shooting costs.
GFM: The film has already been enormously successful at various film festivals around the world. What are your thoughts on why people are responding to so strongly about the film?
Kristoff: Initially, I was very happy to receive a few audience awards from France, Canada and Spain. I find it very important that the general public can connect with the film. I received some audience feedback and it was really interesting to hear that the story had resonated with people, some of whom felt they had been through the exact or similar experience in their childhood. Most of us had to deal with some form of rejection when were kids, and, more often than not, it is handled in a sympathetic manner. However, sometimes you have the occasional teachers who are over-invested in their own success or careers rather than the well-being of the kids, who then may be affected for the rest of their lives. So, a lot of people could relate to that, even in far-away places like the U.S or Japan. Generally, the cultures and education systems are very different to those of Hungary. That's when I started to realize there might be a universal truth to this whole story and I'm really happy to recognize that there's something with which to connect. I also think the music in the film, which is based on traditional Hungarian choir music, plays an important part of how or why people respond to the film. Music is a universal language, but in this case it is also very closely follows the story. It also supports the emotional and dramatic developments of the story at each and every step.




GFM: Absolutely! This is the first short film from Hungary to be nominated for an Oscar. How do you feel about that, as well as representing Hungary at the Oscars?
Kristoff: It makes me hugely, hugely proud to be able to represent my country, as well as the fact that it is the first short film ever nominated for an Oscar from Hungary. It feels like an immense responsibility as well, in a way, but I'm looking forward to being in Los Angeles and the whole experience. I will try share as much as possible with my Hungarian people around the world. It is fantastic and just an unbelievable and surreal. In addition, it's one year after a really brilliant film from Hungary, Son of Saul, won the best foreign language Oscar. It's such a fantastic film, I think it literally changed the way I approach filmmaking.
GFM: Please would you describe the scene when you learnt you had been nominated?
Kristoff: A few people from the crew and I gathered to watch the nomination announcement together. We really didn't think we would get through, so we decided to watch it together and then curse and shout at each other when we found out that we had not made it through. But instead, we ended up screaming and jumping and going crazy for five minutes. We were at a café, so it was very public. The café owners were really angry at first, but once they found out why we were making such a big noise, they were okay with it.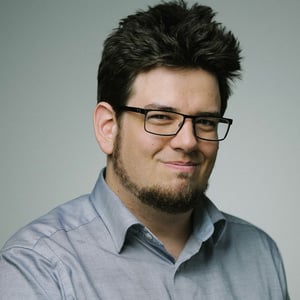 Directed by Kristof Deák