What's in a name?
By Tara KARAJICA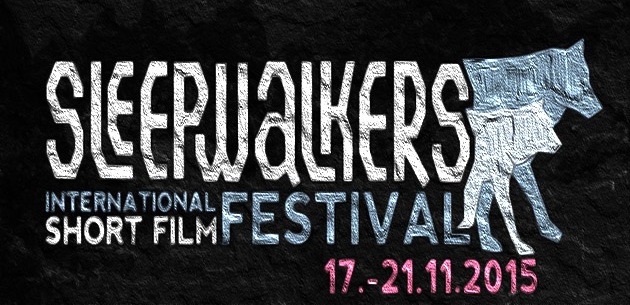 Borrowing Akira Kurosawa's idea that the average length of a dream is five minutes, the Sleepwalkers International Short Film Festival wants to attest to the dreamlike feature of a short film with its name and mission. But not only. Indeed, there is so much one can do with a short film. There is an art to it; an art to the ability to tell a story in five, ten, fifteen or twenty minutes. It is a skill in and of itself. And, this is precisely what Laurence Boyce, the festival's programmer aims to demonstrate ever since he took over the programming of the festival five years ago, "I want to show audiences and get audiences enthused about the fact that shorts are really good examples of cinema… That these things are just real films; they just happen to be short," shares Boyce, who also wishes to break the myth and perception of shorts as a practice, a carving card and a way into the film industry, even though he is well aware of it. In that sense, at the risk of coming across as pretentious, Boyce cites Anton Chekhov as an example that perfectly illustrates his conception of the short format, "Nobody differentiates between Chekhov's short stories and his long stories, his novels. He's an author. That's all they care about. Nobody says 'Oh his short stories aren't very good; they were just practice before his novels!' They're just stories, whether they're short or long, that doesn't do anything with him as a great hero of literature."
But, apart form that noble endeavor, Sleepwalkers is also an opportunity to showcase directors who may go on to become big moviemaking stars in the future. One such example is Patrick Vollrath, a student of the revered Michael Haneke, whose short film Everything Will Be OK premiered in the Semaine de la Critique and took the industry by storm and won a bronze medal at this year's Student Academy Awards. Here, it screened in the Student Competition.

Sleepwalkers started sixteen years ago as a subfestival of the Black Nights Film Festival (PÖFF) and screens today a wide array of films from across the world. There are four competition sections: an International Competition, a Baltic Sea Competition, a Student Competition and a National Competition. But, outside of those four strands of competition, there are several highly appealing and funky sidebar sections such as the "Vitamin Pill", "Flat White Coffeecinema" and "Night Cinema", kicking off at 11 pm and going on until 7h30 am this year. Moreover, Sleepwalkers had a Georgian retrospective from the Georgian school, closely linked with the Black Nights' focus on the country during this edition. Singling out the films Exit Right by Austrian filmmakers Rupert Höller and Bernhard Wenger and To Light by Estonian director Nora Särak, Boyce, who never determinedly looks for a theme or an idea, observes that a lot of the submissions this year dealt with refugees, the current situation in the Old Continent and multiculturalism as well as films with a more expressionistic aesthetic, a slow considered style and a "deliberate response to some images we are bombarded with nowadays." For Carmen Gray, one of the members of the Baltic Sea and National Competitions jury, it was a strong and varied program and "particularly great to see such a strong showing from the Estonian national section, in which the winner, 'To the Light' by Nora Särak, was a real revelation. Such a strange and atmospheric short that shows regional roots can more than compete with this constant tendency we see nowadays to imitate trends from outside. The Baltic Sea winner, 'Small Talk' by Even Hafnor, showed there are still fresh ways to satirize being Nordic."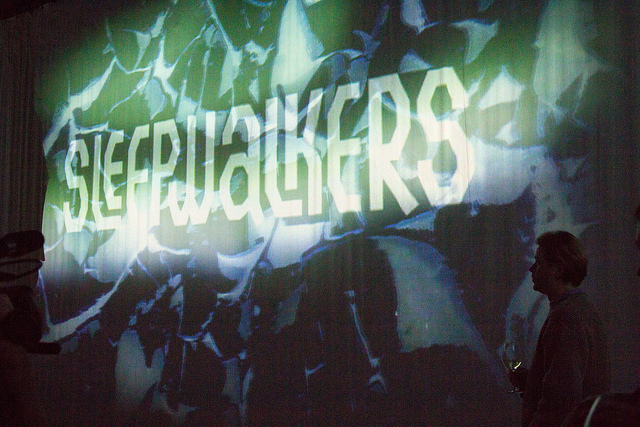 Beside its highly evocative name and location, the uniqueness of the festival stems from the fact that it is held at the Baltic Film and Media School (BFM) and that shorts by its students are actually selected for the festival. Thanks to this progressive perspective that matches its purposes, Sleepwalkers also stands out thanks to its young audience and youthful and energetic vibe that comes alive at the varied events and programs of the festival. Even if its programmer does not chase after world and international premieres, Sleepwalkers has recently become a BAFTA qualifier. These features most certainly distinguish the festival from its peers on the short film festival scene, but the coolest distinction [in my eyes] comes with the selection of David Sandberg's Kung Fury, a homage to 1980s Martial Arts and police action films, and the Internet sensation that screened in Cannes' Directors' Fortnight and is now nominated for the EFA European Short Film of 2015 and a personal favorite of Boyce. It can't get cooler than that, can it?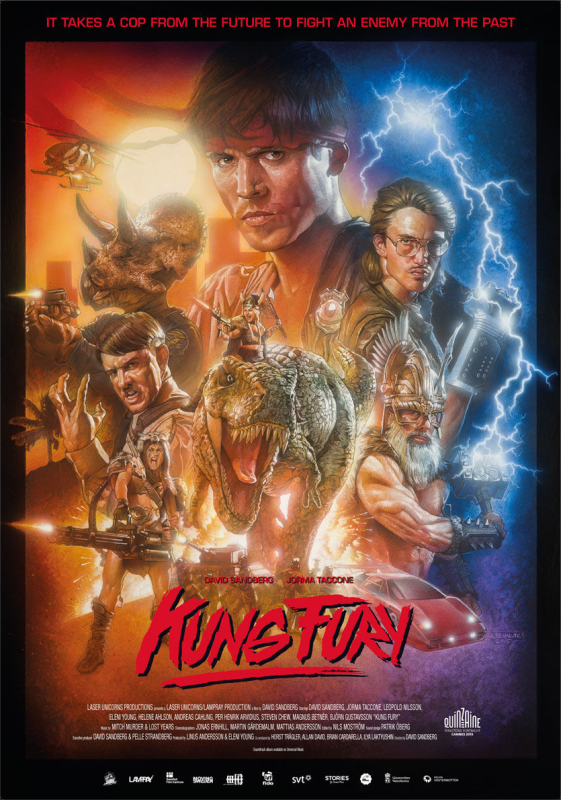 However, in spite of a favorable place on the circuit and a high number of submissions, attendees and guests, Laurence Boyce wants to build more momentum, reputation and audiences, to attract more industry guests and to carve more the Sleepwalkers' identity in the future.
With its catchy name (not to be confused with Game of Thrones' Whitewalkers!), "exotic" location, unique and youthful vibe and "awesome" films, Sleepwalkers is one of those festivals that will definitely not leave you indifferent – ever – and you'll want to return for another dose of vitamin pills or another cup of flat white coffeecinema… It is indeed the rare bird of short film festivals.
*Note: It is not a genre film festival, for what it is often mistaken.