Directed by Atsuko Hirayanagi
Hooked into taking over her niece's English lessons, Setsuko, a fifty-five-year-old "office lady" in Tokyo, is at first taken aback by the blond wig and new identity as "Lucy" the unconventional teacher gives her — but being "Lucy" awakens desires Setsuko never knew she had. Oh Lucy! is a charmingly absurdist comedy about identity, loneliness, and the art of finding yourself.

SHNIT OPEN INTERNATIONAL, 2015, IN COMPETITION
GSFM:
How long have you been making films?
Atsuko:
Around four and a half years. I attended NYU Tisch School of the Arts, Asia – that's why I came to Singapore, actually. I didn't know anything about the technical side of filmmaking when I started. A lot of my classmates had already shot films and knew how to edit, and that was all new to me. So in the first two or three weeks, I really wanted to quit. I also had an 18 month old child at home, and every week there was an assignment to write, shoot and then edit. I was just so behind and always overwhelmed.
After three or four weeks I was like, maybe I can do this. Then I started to catch up. In the second year of the program we focused on making one film from scratch that was less than fifteen minutes. The one I made, Mo Ikkai, actually got into the Short Shorts Film Festival and received Grand Prix.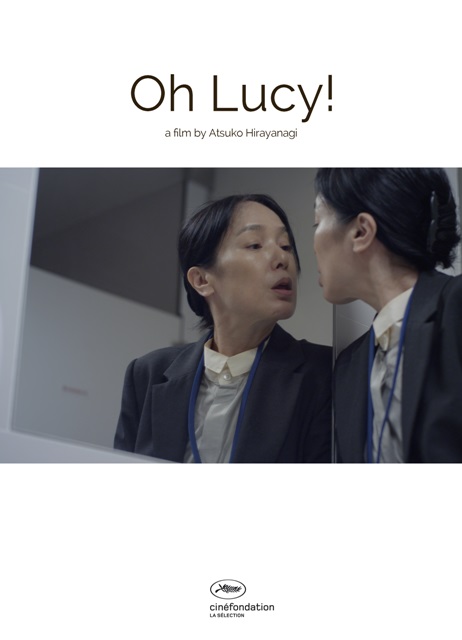 GSFM:
Kaori Momoi who plays Lucy in the film is a renowned Japanese actress. How did that come about?
Atsuko:
After we won the award for Mo Ikkai I just decided to approach her. She is actually considered the Meryl Streep of Japan in terms of her career and notoriety. I wrote her an email asking if she would be the lead in Oh, Lucy!, and I told her that I could only see her playing this role. She lives in LA, so I flew over there to try and convince her. She said yes, and basically did it for free, which was incredible.
This short is the first 20 minutes of a feature I wrote, and I hope we get to tell the full story one day. I've been working on a couple of feature script ideas, so we'll see what's next. It takes a passionate team, luck and support to tell a good story, and hopefully this opportunity at Cannes helps open doors.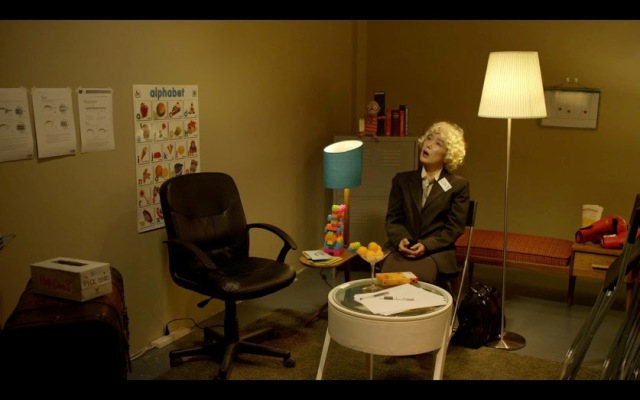 GSFM:
Where did the idea for the film come from?
Atsuko:
There is a class exercise in school where we have to come up with 75 different ideas in three weeks. Every day the teacher would give us a subject. Write a comedy, drama, musical, action, or write something about dinosaurs. The idea for Oh Lucy! came from this class exercise of quickly writing about someone I know.
Once you get inspired it sort of ignites your fire to write. Even though the story is inspired by someone I know, once you start writing on the paper it's already a different person. So this person was just an inspiration, she is not the character anymore. Filmmaking is mysterious in that way. I'm sure there is an element of who I am in that character too, because I went to the US without being able to speak any English. I had this Japanese identity where I was very confident and outspoken, and then when I got to the States, people thought I'm just a quiet Asian girl because I couldn't communicate. You are always left with this duality, who you are and then the person who people conceive you to be. They are always conflicting. I think in a way that is something I wanted to portray.

GSFM:
How did you find out about your nomination and how did it feel?
Atsuko:
I got an email from the Cinefondation festival director. It was not a congratulations email, it just had a couple of questions about the project. My heart was skipping and I was thinking, what is going on? I'm actually stuttering right now just thinking about it and going back to that experience. I got the congratulations letter the next day, so that was unbelievable. The whole team is very excited.