Directed by Bernhard Wenger
Denise, a 20-year-old girl, visits the Viennese 'Prater' amusement park nearly every day to take some rides on the electronic 'Tagada' carousel because it helps her to get over her difficult past.

SHNIT OPEN INTERNATIONAL, 2015, IN COMPETITION
BERNHARD WENGER | 6 MIN | AUSTRIA | 2015
shnit Open Finalist – 10 minute category
Interview by Tara Pikulski
GFM:
In your documentary short Keeling Balance we meet Denise, a woman who escapes the troubles of her everyday life and finds peace by taking rides at the amusement park. How did you discover Denise and her story?
Bernhard:
I had to create a short documentary for film school at the Vienna Filmakademie. I decided to go to the Viennese Prater amusement park in search of a story because I think it's a very interesting place, visually, with all the lights and flashy things. I thought this was such a crazy place, there must be a story. I imagined a man working at a shooting booth by day who goes to the opera at night, something like that – I wanted to find a controversial story.
I was walking through the amusement park and suddenly saw Denise on the Tagada carousel. She was doing these movements and jumps and I was stunned. After a while, I went up to her and asked how it's possible for her to keep her balance while standing and jumping on the ride because all the other people were sitting. She answered and her response was that she had been doing it every day for nearly six years. That immediately grabbed my attention.
After talking to her for some time, I realised there was definitely more behind this story. I met her for some interviews and she told me her whole life story – all the things about her childhood and the violence she had experienced, and that she had started coming to the amusement park at the age of thirteen.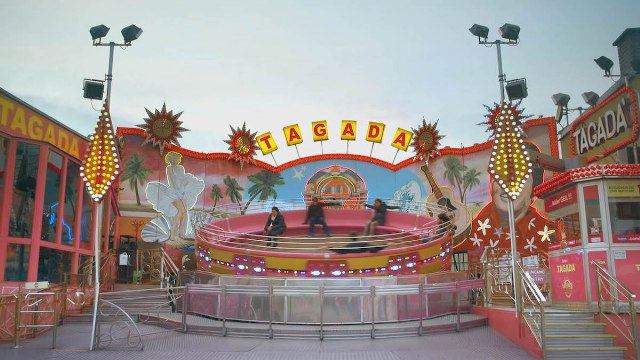 GFM:
How did you go about collaborating with Denise to tell her story? What was your process?
Bernhard:
The first thing I did was set up several interviews. We sat for long periods of time and she talked while I just listened and recorded. I would listen to the recordings many times thereafter and write down new questions for the next interview. After eight interview sessions, I knew I had everything I could possibly know about her, and decided I could also use some of the audio recordings for the film.
I figured out what to shoot of Denise in the amusement park. I knew where she went, her routine and what she did there. I had ideas about what would be interesting to show on screen. Next I had to decide which part of the audio to use because I had hours and hours of recordings.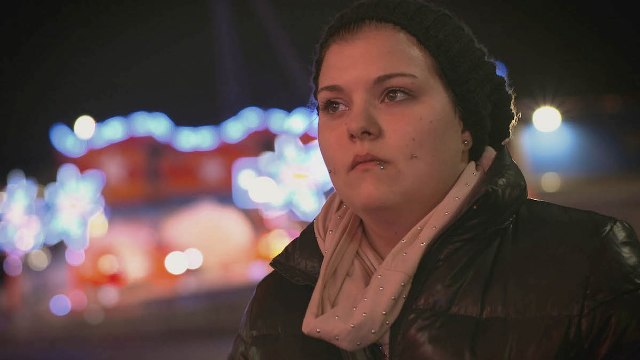 GFM:
Looking at your filmography over the past two years, between 2013 and 2015, you've either written, directed, or produced six short films. What are your views on the short film format and using it to tell your stories?
Bernhard:
Making short films is the first step in making feature films, and it's also more affordable. For many of us young filmmakers, it's simply the case that we just cannot afford to make a feature-length film. However, it's a way to learn how to make films and gain very useful experience. I love making short films because I find it interesting that you can tell a story without needing to give the viewers a lot of background about your characters. You just throw people into the story – they're there – and things are happening. There's no big build-up, it's so direct and and you get into the story quickly because you don't have the time that you do with a feature film.
GFM:
What are you working on currently?
Bernhard:
I just shot a short film last week – it's a comedy and about 15 minutes long. It's a story about a hunter and his son, focussed mainly on the son. The hunter takes his son with him into the woods to go hunting, and for the first time his son tells him he doesn't want to be a hunter. The story is told in a funny way and things escalate in a way you don't expect.