Directed by Eileen Hofer
In 2013, 11600 asylum seekers, most of them Syrians, arrived in Bulgaria, one of the poorest countries of the European Union. My friends and family gave me funds so I brought them food and useful items during a trip to Sofia. This is how I briefly meet Berivan and her husband. We improvised this film in less than an hour.
SHNIT OPEN INTERNATIONAL, 2015, IN COMPETITION, SWISS MADE
EILEEN HOFER | 4 MIN | SWITZERLAND | 2014
shnit Open Finalist – 10 minute category
Interview by Tara Pikulski
GFM:
My Honeymoon is a documentary short about Berivan, a Syrian refugee and her
family. What do you hope audiences will take away from the film?
Eileen:
As a journalist, or even as an average person reading the news, you hear numbers like two million refugees are set up in the south of Turkey, and a million and a half are now located in Lebanon and Jordan and so on, and it's just such a huge number to visualize. With this film, I wanted to put a face to it, and follow one person, to give an example of one woman and who she is. I chose Berivan, firstly because she's kind of a western person, in the sense that she went to university, she's not wearing the scarf, she doesn't have ten kids. She has the type of background people in the west can relate to and empathize with.
GFM:
Thanks to the director of the Internationale Kurzfilmtage Winterthur, My Honeymoon is currently being screened by many film festivals around the world to help raise awareness against xenophobia. How did that come about?
Eileen:
This movie was commissioned by a film festival called Vision du Réel in Nyon; it's one of the big four for documentary films. It's based in Switzerland, and in 2014 they were celebrating their 45th anniversary. For this reason, they asked 50 filmmakers around the world to create one 3-minute short film. I was chosen as one of those filmmakers which led to the making of My Honeymoon.
Last year the festival chose the movie for their opening ceremony. This year, the director of the festival called me after his small child died, and seeing his picture and he said to me, "you know what? I'm sick of this situation. All the people that are scared of this massive venue of refugees in Europe have this xenophobic attitude, and I would like to promote your film to show that we should not be scared of them. We should help them because we have the ability to help them. Do you mind if we use your movie as promotion for that?" So he sent the message to more than thirty other film festivals, such as Berlinale, Clermont-Ferrand, and Vila do Conde, and they all agreed to promote his point of view through this movie.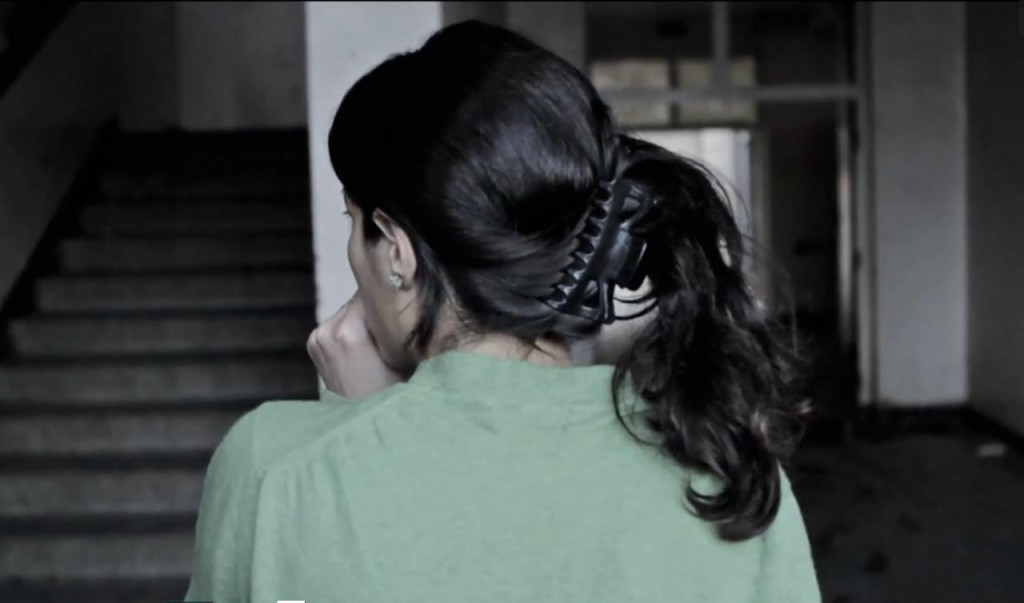 GFM:
Talking more about the film itself, you filmed in Bulgaria. Can you talk about the location and how you arranged access for filming there?
Eileen:
The location is actually an old children's school in Bulgaria that was evacuated many years ago because it's falling apart. The government didn't know what to do with all the refugees, so they decided to put them there. They had no electricity, nothing prepared to welcome them, actually. Filming there was actually quite hard. As a journalist, I sent several messages to the government requesting press access before traveling, but this was denied.
Actually, I decided to go there for two reasons. Firstly as a journalist to make a movie, or to write something about this situation, and secondly I wanted to help with the relief effort. I brought about $2000 which I had raised within a week through all my friends in order to buy food and first aid supplies. I had read in a magazine article about the situation, and I was very touched by the fact that these refugees were totally lost – they had nothing. People in the village around the school were helping them out, so I decided to do something, too.
So because the request to go there as a journalist was denied, my reason for entry was to provide humanitarian aid. During the distribution of this food to all of the families, I was able to film Berivan. I was not really authorized to film her, so I first hid with her in her little room to do the interview, because that just required the microphone without the camera. I asked a friend who is also a filmmaker to help me with the camera and we filmed her for no more than 15 or 20 minutes, and that's what we could get. We were scared that someone from the military would arrive and say you are not allowed to film.
GFM:
You have shot films in Turkey and Lebanon before; do you have a particularly affinity for that part of the world?
Eileen:
Yes, my mom is half Turkish, half Lebanese, and my father is Swiss. I grew up in Switzerland but always had a connection with those two countries, even though I don't speak the languages. I shot my first short film in Turkey, which is called Roots. My second one, The Mourning of the Merry Stork in Beirut, is a short story based on what happened to my parents when they had to escape from the war in 1975.
GFM:
Horizontes is a feature documentary you've recently completed, filmed in Cuba. Can you talk about that?
Eileen:
In 2012 and 2013 I traveled to Cuba three times for a month at a time and entered into the world of ballet and classical dance. There is a dance company that is very well known in Havana and the leader dancer there is Alicia Alonzo. She is now ninety-four. She is well known as a having been a dancer in the 1960s and 1970s, and she participated in the revolution with Fidel Castro, becoming his ambassador around the world. I wanted to meet her, so that's the reason we went there. Once I was there, I decided to make this movie, like a portrait of three dancers. Three different ages, at three different stages of their life. So one is fourteen; she is like the best young student of the school who is dreaming of becoming a prima ballerina. The second one is thirty-four years old, and she is an actual prima ballerina. And the third one is Alicia Alonzo, who is ninety-five years old, who is a retired and talks about the past and her time as a dancer.
Horizontes is playing around the world. Actually it's going to be in Washington in a week at the AFI. I am going to be there for the screening, it's on the 6th of November. It's also showing right now in London, in Israel and in Moscow. And it's also been released in the cinemas in Switzerland.